As we all know, 2020 wasn't exactly a great year for many reasons. But how about we just make lemonade from all those lemons everyone got? Let's talk freelancing.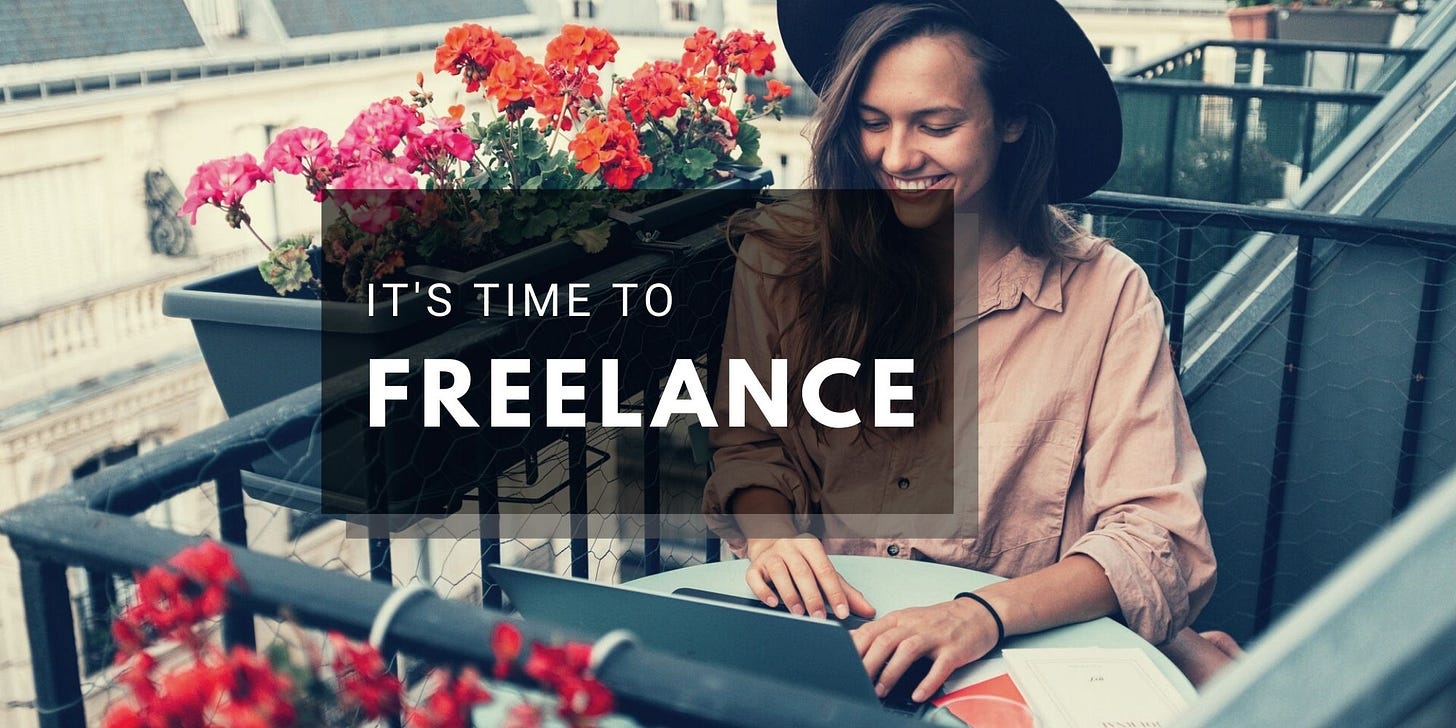 Sure, getting stuck at home and not being able to travel or socialize properly sucks big time. But it just gives us the right opportunity to rethink many aspects of our lives.
One of them could be starting a new career — online. A career without office. Without any bosses. Without the daily commute. Let's finally live in the information age and ditch the old structures. After wasting countless hours on commuting, coworker arguments, and office drama, we surely deserve it.
Where to start
Communities
A place to talk about making an income online. This includes random jobs, online employers, sites that pay you, and ways to monetize websites. These are sites and strategies that will yield the user minimum wage or better and allow them to provide for themselves.
This subreddit is a place for teams, companies, and individuals who want to share news, experience, tips, tricks, and software about working remotely or in distributed teams.
Working from home — do's, don'ts & distractions.
Welcome to 'WFH — Working From Home,' the subreddit dedicated to those of us who work from home, be it for yourself or a company. Learn tips and tricks to make yourself more productive, avoid distractions, and generally make your experience a more positive one.
Facebook group for those hiring and seeking remote work.
These awesome remote job opportunities are vetted and hand-picked by the digital nomad community!
Some redditors are skilled professionals; some redditors need skilled professionals. Scroll down for general information and our rules. Please read through these carefully, as breaking them can be a bannable offense.
The ultimate source of digital nomad jobs & Remote work. Share, discuss, exchange tips. Connect your business with Digital Nomads. Travel and connect with businesses.
This group is for people offering and looking for remote marketing jobs. The job can be full time, part-time, permanent, or temporary but must be a paid position within the marketing field and able to be worked remotely. Open to companies based in any country.
A community for open sharing of remote tech jobs curated by Landing.jobs.
Freelancing platforms
Upwork connects businesses of all sizes to freelancers, independent professionals, and agencies for all their hiring needs. Scale your workforce dynamically as business needs change.
Find & hire top freelancers, web developers & designers inexpensively—World's largest marketplace of 43m. Receive quotes in seconds. Post your job online now.
One marketplace, millions of professional services. Browse. Buy. Done.
Sell music, comics, software, books, and films directly to your audience.
PeoplePerHour connects your business to an international community of freelancers who want nothing more than to help your business succeed. Discover rated and reviewed experts for every skill imaginable — One discovery could change your business forever.
Toptal enables start-ups, businesses, and organizations to hire freelancers from a growing network of the top talent in the world. Find quality talent to work full-time, part-time, or hourly who will seamlessly integrate into your team.
The global creative platform for custom graphic design: logos, websites, and more. Hire a talented designer or start a design contest. 500k+ happy customers have used 99designs to grow their business.
Gigster helps more companies expand their ability to innovate by building dynamic teams made up of top global talent that create industry-changing custom software.
Guru is one of the best freelance websites to find & hire Freelancers online and get work done. Freelancers can also search jobs for freelance work and get hired.
What do you think? Will 2020 be your annus mirabilis?
---
Did you start freelancing recently? Were you forced to start an online business because of the COVID-19 layoffs? Or, have you been doing this for a long time?
Let us know in the comments.